About SonicAire
SonicAire fans, featuring our BarrierAire™ technology, were developed to combat the dangers of combustible dust and help facilities to avoid the deadly and costly results.
We are the global leader in this area. We believe our leadership position is the result of our passion for continuous innovation in our engineering designs. We are never satisfied with the status quo.
Engineered vs. Manual Approach
Prior to the break-through engineered solution of SonicAire® fans, the conventional way to manage fugitive dust was to clean the dust up after it had built up on bars, joists and other structures. The problem with this approach is two-fold: Ongoing costs and safety.
Ongoing Costs
Cleaning after the dust has already built up means that someone needs to keep cleaning. This means ongoing housekeeping expense to pay for people to clean.
Safety
Manual cleaning allows combustible dust to build up before it gets cleaned up. This means there are times when the facility is out of compliance with OSHA, NFPA and WorkSafe BC regulations. In addition, the people who do the manual cleaning take risks trying to reach the overhead areas.
Learn more about our combustible dust solutions.
Meet our Founder and President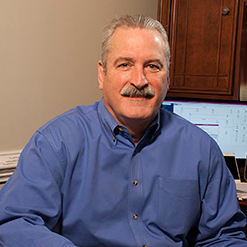 Brad Carr is president and founder of SonicAire. He started the company because of his passion for providing the best engineering solution to a business problem; he saw that no one had a way to keep their plants safe from combustible dust and lint fires.
Leveraging his 40 years in commercial air engineering and international sales, Carr decided to develop a solution to take care of that. He and his engineers developed a revolutionary new design approach called BarrierAire™ technology. This new engineering design is the key to helping clients maintain continuous compliance with safety regulations and standards in all countries and more important, keep their employees safe from explosions and fires stemming from buildup of dust and lint.
This design innovation was acknowledged by Cintas at a National Fire Protection Association (NFPA) Symposium. He is a member of NFPA.
Carr is a noted authority on safety issues with fugitive combustible dust. He has been invited to educate professionals on practical ways to consider for effective dust control. This includes the national conference for the NWPCA, The Southeast Recycling Conference (SERC), Timber Processing and Energy Expo, Bioenergy and PELICE, EWTA, GEAPS Exchange, Forest Products and Machinery Expo and National Safety Council Congress and Expo. He has also authored many articles on different ways to make sure plants are safe from the dangers of combustible dust and lint.
Carr has written articles for Industrial Safety and Health News (ISHN), American Laundry News, Pallet Central, The Engineered Wood Journal, Recycling Today and Pallet Enterprise.
For fun, Carr loves to read, travel, play golf, and investigate new gadgets and technology.
Education Leads to Innovation
Learning more about the companies and industries we serve is critical to understanding the issues our customers face with combustible dust. We believe that being involved with the industries we serve is one of the best ways to gain that knowledge and leads to innovations with our products to better serve our customers. Our industry affiliations include: