How to Eliminate Combustible Dust in Your Facility
5 Factors to Consider in Developing an OSHA/NFPA Compliant Dust Control Plan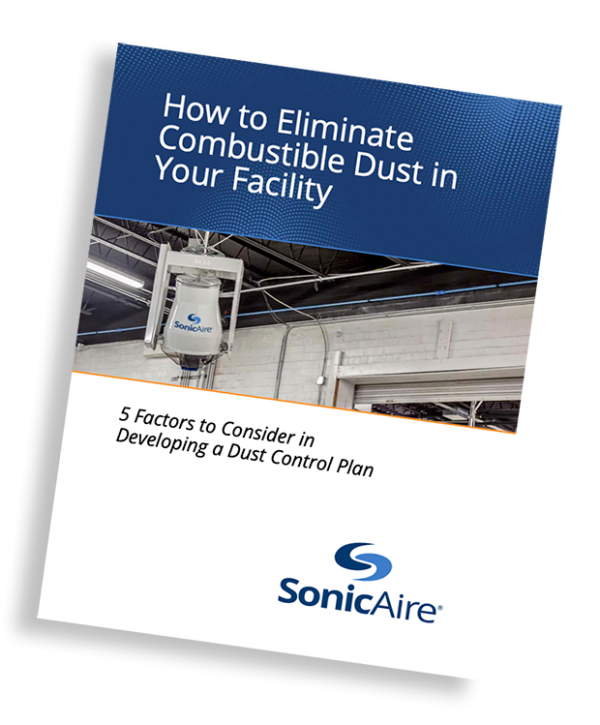 Download our FREE eBook to learn more about how to improve worker safety, maximize productivity and comply with OSHA & NFPA regulations.
The eBook includes chapters on:
Reducing Combustible Dust to Improve Safety
NFPA 652 Dust Hazard Analysis: Is Your Company Compliant?
What Is the True Cost of Combustible Dust?
5 Mistakes You May Be Making with Industrial Dust Control
How Do Industrial Dust Control Fans Work?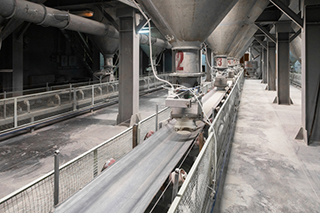 What is Combustible Dust?
A layer of dust equal to the thickness of a single paper clip can have the capacity to explode, according to OSHA and the NFPA. And according to the annual Combustible Dust Incident Report, there were 194 combustible dust events in the United States in 2018, resulting in 39 injuries and one fatality. A 2018 U.S. Chemical Safety Board (CSB) report recorded a total of 59 fatalities associated with combustible dust incidents over the previous 11 years.
No single sector of industry is responsible for these tragedies. The CSB has reported dust explosions across multiple industries, including lumber, food, plastics, metal, chemical, boat building and electrical manufacturing. Types of dusts include, but are not limited to metal dust, such as aluminum and magnesium; wood dust; plastic or rubber dust; fiber; lint; biosolids; coal dust; organic dust, such as flour, sugar, paper, soap, and dried blood; and dusts from certain textiles. In fact, OSHA has identified over 130 sources of dust that can create the potential for combustible dust events. It's an issue that is present across the marketplace.
Industry facility managers have responded to the problem of combustible dust with improved housekeeping measures to help mitigate the risk of these disasters occurring. Unfortunately, manual methods and dust collection systems typically aren't enough to keep up with the accumulation of dust. These manual cleaning methods are also costly and difficult to manage, often requiring shut-downs for manufacturing and significant ongoing maintenance budgets.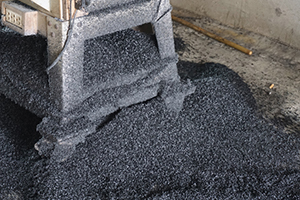 How SonicAire Can Help
Fortunately, a better solution for your combustible dust challenges is available. SonicAire's industrial dust control fans offer a proactive approach. This precision dust-control technology prevents combustible dust accumulation, effectively mitigating the risk of disaster.
The SonicAire Solution
SonicAire proprietary technology combines two methods to control dust flow.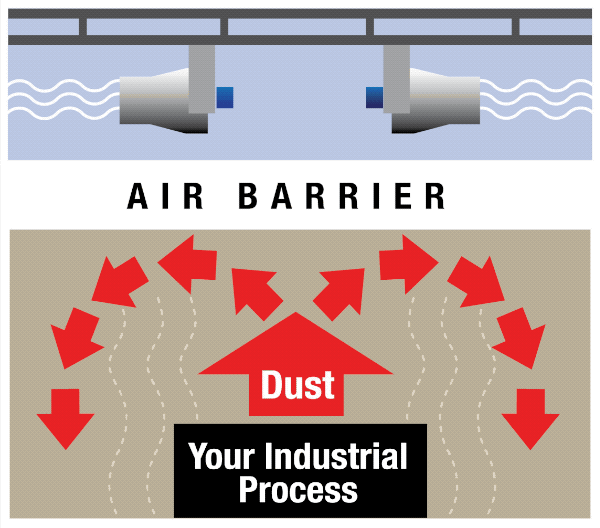 High-Velocity Airflow
SonicAire fans use high-velocity airflow to clean overhead areas. The strength of this airflow effectively prevents the accumulation of combustible dust particles on overhead structures in the facility.
Thermal-Current Control
Typical airflow includes upward thermal currents which naturally lift and carry particles to overhead areas of facilities, where dust quickly accumulates and can become a fire hazard. SonicAire industrial dust control fans prevent these upward thermal currents from holding dust in the air.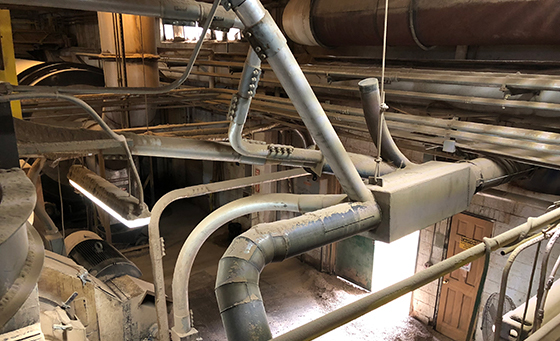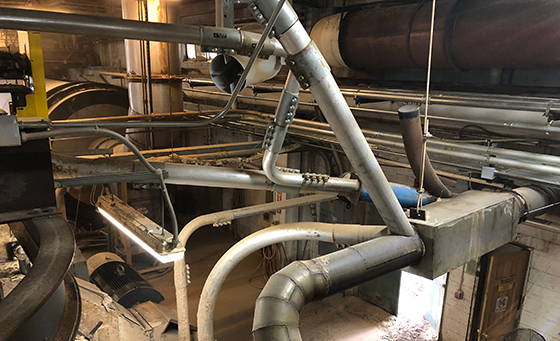 Adjust the slider arrows in the middle of the Before/After photos to see the effect of using SonicAire dust control fans in your facility.
Greene Team Pellet Fuel
We installed four SonicAire fans in our facility, and we're amazed at how clean the overhead areas are staying. There is practically zero dust in the rafters. We couldn't be happier with the performance of the SonicAire fans.
– Andy Galis, Operations Manager
Continental Structural Plastics
The fans are a great tool for controlling dust concerns. We saw such a dramatic improvement in dust reduction that we made the decision at a corporate level to put SonicAire fans in all of our locations, because we believe in the products.
– Dina Graham, Corporate Director of Health & Safety
Viking Yachts
Using SonicAire fans helps keep the housekeeping on the ground where it is easier, cheaper and ultimately safer to clean than high surfaces.
– Jeff Staub, Special Projects Manager
Our board of directors and OSHA consultants were very impressed with how well the fans were operating in our facility.
– Process Development Engineer, Recycling Processing Facility
We installed SonicAire fans because we saw the need to prevent dust from accumulating in the first place…. Their clean fans use technology that makes an air barrier that keeps combustible dust from building up on overhead structures. They work.
– President, Pallet Company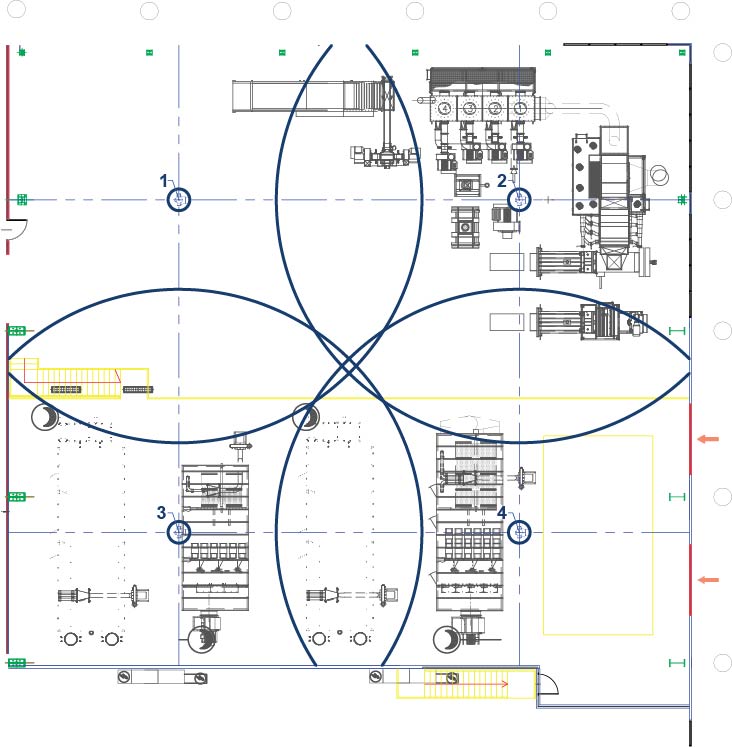 Put SonicAire to Work for You
With an engineered layout custom-designed for your plant, SonicAire fans will replace high-risk and costly manual cleaning measures, eliminate the need for housekeeping shut-downs and help maintain a clean, safe environment. Use the Learn More form above, at right to request more information or visit our Dust Solutions page to learn more.