Combustible Lint in the Laundry Industry
What is inevitable in every laundry facility? Lint. These small particles don't dissipate heat well, and they offer a high-ratio surface area. The result: lint is susceptible to spontaneous combustion; these miniscule fibers are highly combustible and are the perfect fuel for fires.
Lint's combustible nature puts commercial laundry facilities at risk for fire disasters. NFPA reports that nearly one in ten fires at hotels and healthcare facilities involve laundry facilities.
It can be challenging for these types of facilities to maintain a clean, safe setting. Even optimized inline lint filters are designed to collect only 98% of the lint produced. In a commercial laundry setting, the remaining 2% can quickly accumulate—and not all commercial lint filter systems are this effective.
If the right systems aren't in place to manage the remaining lint, the lint can accumulate. Once accumulated, a spark from a conveyor belt or something as simple as steaming operations can trigger a combustible event. The high temperatures of commercial dryers further add to this risk of combustible events. If an event occurs, lint that has accumulated on surfaces may then ignite, causing secondary fires and additional explosions.
To avoid these disasters, laundry facilities must be able to mitigate the risk of combustible lint. They need a system that effectively prevents lint build-up to maintain a clean, safe environment.
How SonicAire Can Help
SonicAire is the perfect partner for the laundry industry. Delivering more than a clean-up solution, SonicAire's engineered industrial lint control fans prevent the accumulation of lint and effectively reduce the risk of combustible lint events.
The SonicAire Solution
SonicAire proprietary technology combines two methods to control lint accumulation.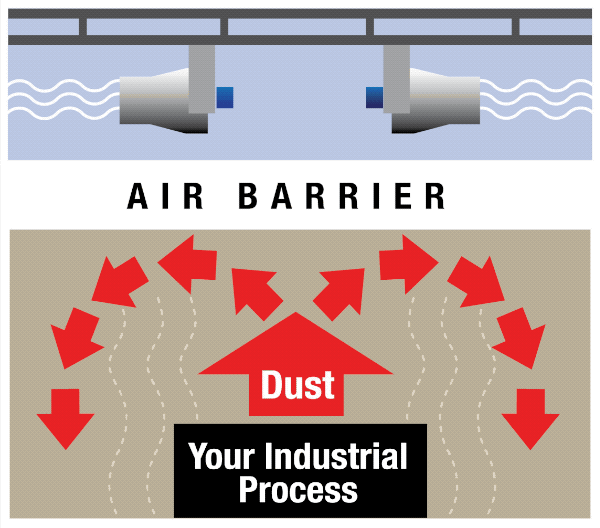 High-Velocity Airflow
SonicAire fans use high-velocity airflow to clean overhead areas. The strength of this airflow effectively prevents the accumulation of combustible lint particles on overhead structures in the facility.
Thermal-Current Control
Typical airflow includes upward thermal currents which naturally lift and carry particles to overhead areas of facilities, where lint quickly accumulates and can become a fire hazard. SonicAire industrial lint control fans prevent these upward thermal currents from holding lint in the air.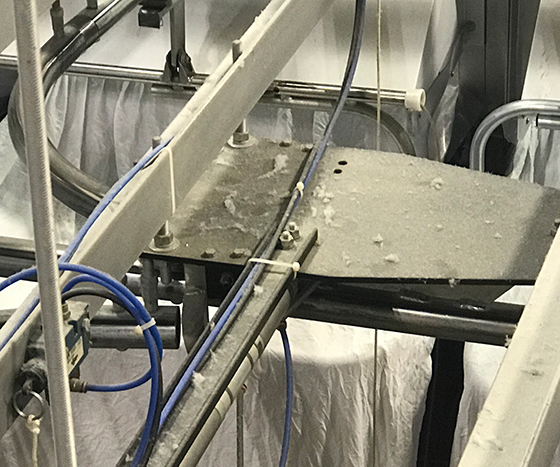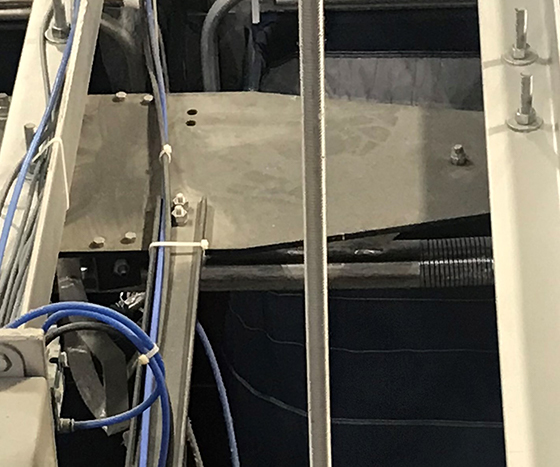 Adjust the slider arrows in the middle of the Before/After photos to see the effect of using SonicAire lint control fans in your laundry facility.
SonicAire at Work in Commercial Laundries
Commonwealth Linen Service
Any laundry that becomes accredited by either Hygienically Clean or HLAC needs to have an environment in the processing area that is free from lint. We find that the SonicAire fans really help us maintain that environment, making it a lot easier for my team to keep the plant clean and free of lint.
– Jim Buchbinder, CPLM, Director
Martinizing Dry Cleaners
We did what we thought was a good cleaning immediately before using the fan and were amazed at how much lint the fan blew off the ceiling, etc. Now it is spotless and the whole store seems brighter, can't imagine life without this fan.
– Grant Carson, Alameda CA
General Linen Service
Ceilings are notorious collection points, on top of equipment as well. We utilize SonicAire units up in the ceiling to keep air circulating, and find they work well.
– Steve Marcq, Director of Business Development
We've been looking for the smartest way to deal with the dangers of combustible lint. We have just finished installing our SonicAire fans, and I just wanted to tell you that we appreciate the fine products you guys are putting out!
– Maintenance Manager, Industrial Laundry Facility
The product was everything and more than what I thought it was going to be.
– Owner, Laundry Facility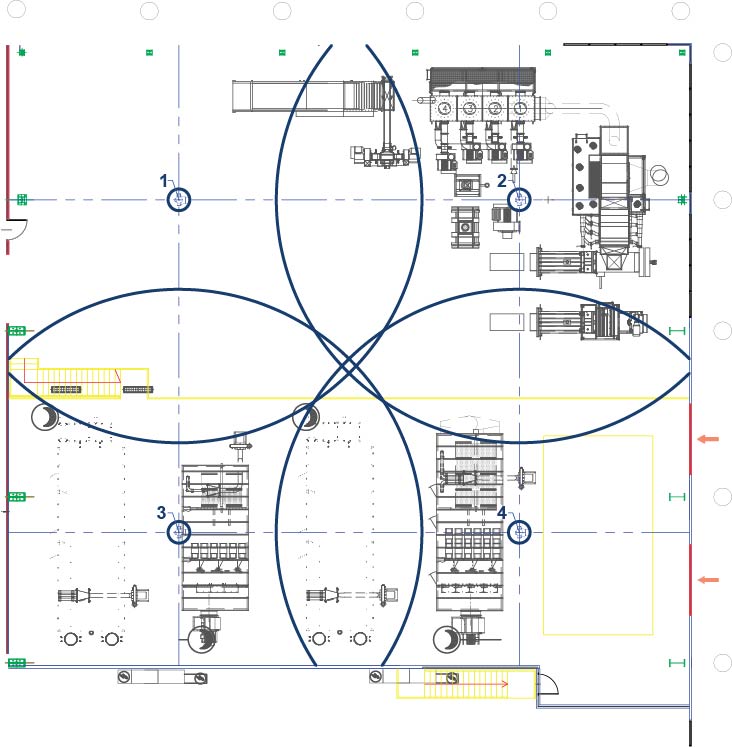 Put SonicAire to Work for You
With an engineered layout custom-designed for your plant, SonicAire fans will replace high-risk and costly manual cleaning measures, eliminate the need for housekeeping shut-downs and help maintain a clean, safe environment. Use the Learn More form above, at right to request more information or visit our Dust Solutions page to learn more.