Insights for Safer, More Productive Manufacturing and Processing
New eBook:

Taking the Mystery Out of Combustible Dust Control
Section 1 – What's the Risk of Combustible Dust?
Safety
Productivity
Compliance
Section 2 – How to Manage Combustible Dust
Manual Housekeeping – In-House
Manual Housekeeping – Vendor-Supplied
Industrial Dust Control Fans
What About Dust Collection Systems?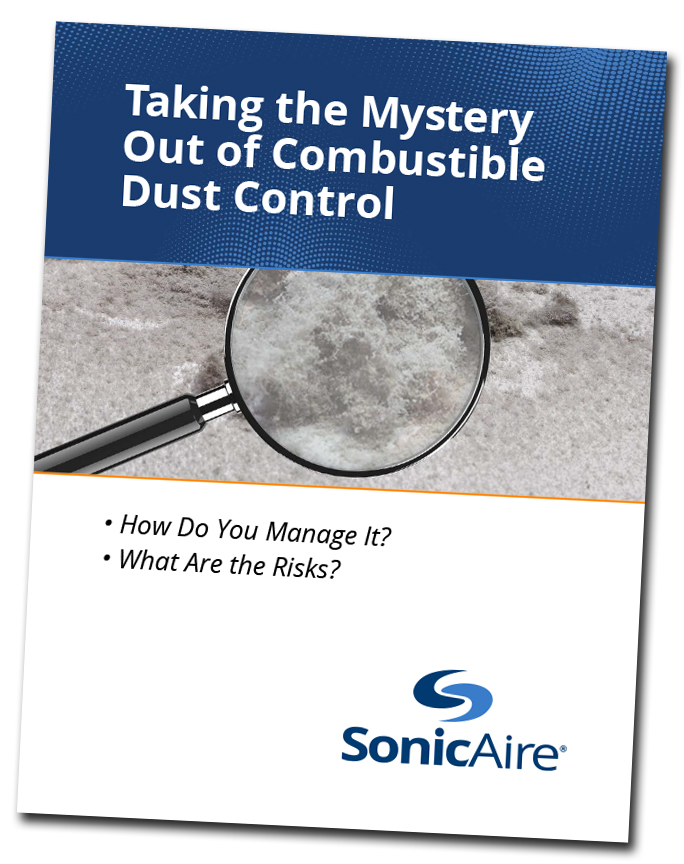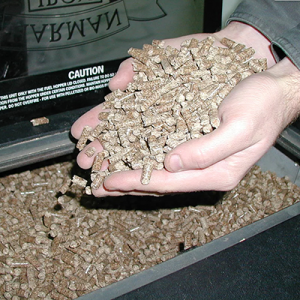 What is Combustible Dust?
A layer of dust equal to the thickness of a single paper clip can have the capacity to explode, according to OSHA and the NFPA. And according to the annual Combustible Dust Incident Report, there were 194 combustible dust events in the United States in 2018, resulting in 39 injuries and one fatality. A 2018 U.S. Chemical Safety Board (CSB) report recorded a total of 59 fatalities associated with combustible dust incidents over the previous 11 years.
No single sector of industry is responsible for these tragedies. The CSB has reported dust explosions across multiple industries, including lumber, food, plastics, metal, chemical, boat building and electrical manufacturing. Types of dusts include, but are not limited to metal dust, such as aluminum and magnesium; wood dust; plastic or rubber dust; fiber; lint; biosolids; coal dust; organic dust, such as flour, sugar, paper, soap, and dried blood; and dusts from certain textiles. In fact, OSHA has identified over 130 sources of dust that can create the potential for combustible dust events. It's an issue that is present across the marketplace.
Industry facility managers have responded to the problem of combustible dust with improved housekeeping measures to help mitigate the risk of these disasters occurring. Unfortunately, manual methods and dust collection systems typically aren't enough to keep up with the accumulation of dust. These manual cleaning methods are also costly and difficult to manage, often requiring shut-downs for manufacturing and significant ongoing maintenance budgets.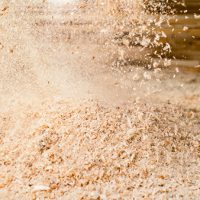 How SonicAire Can Help
Fortunately, a better solution for your combustible dust challenges is available. SonicAire's industrial dust control fans offer a proactive approach. This precision dust-control technology prevents combustible dust accumulation, effectively mitigating the risk of disaster.
The SonicAire Solution
SonicAire proprietary technology combines two methods to control dust flow.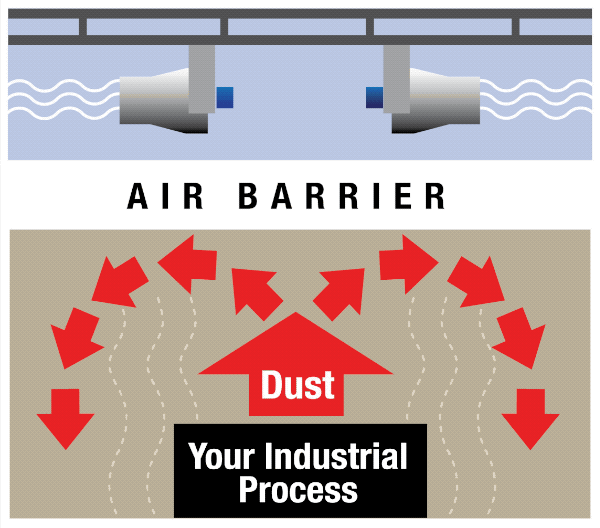 High-Velocity Airflow
SonicAire fans use high-velocity airflow to clean overhead areas. The strength of this airflow effectively prevents the accumulation of combustible dust particles on overhead structures in the facility.
Thermal-Current Control
Typical airflow includes upward thermal currents which naturally lift and carry particles to overhead areas of facilities, where dust quickly accumulates and can become a fire hazard. SonicAire industrial dust control fans prevent these upward thermal currents from holding dust in the air.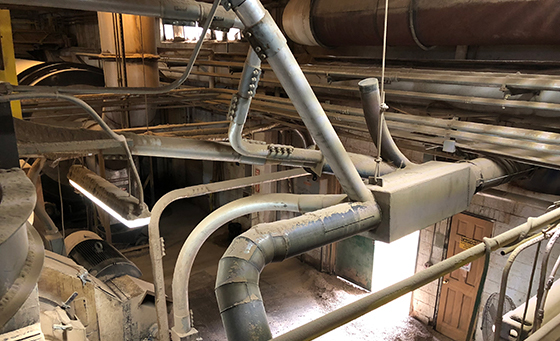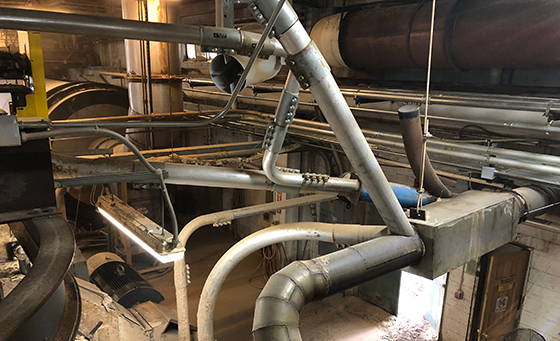 Adjust the slider arrows in the middle of the Before/After photos to see the effect of using SonicAire dust control fans in your facility.
Request the eBook
Taking the Mystery Out of Combustible Dust Control
Insights for Safer, More Productive Manufacturing and Processing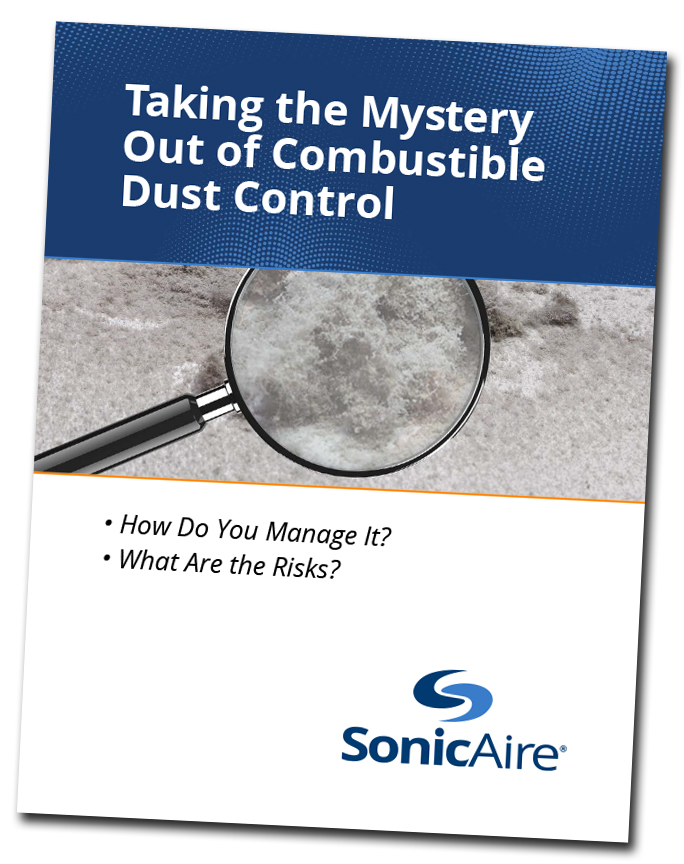 Kent Moore Cabinets
We were cleaning by hand, but had to find the time and manpower. Since installation, we've seen a drastic improvement. It's impressive. When you think about the man-hours it takes to clean the facility and to get it clean like the SonicAire fans maintain it – you see the payback very quickly.
– Jack Moreno, Vice President
The best practice for grain handlers is good housekeeping, and this is an ideal solution for all areas where dust management is needed. The fans can be installed throughout the facility to create an engineered solution that keeps grain settings clean and safe.
– Michael Beaver, Territory Manager and Grain Specialist, SonicAire
Commonwealth Linen Service
Any laundry that becomes accredited by either Hygienically Clean or HLAC needs to have an environment in the processing area that is free from lint. We find that the SonicAire fans really help us maintain that environment, making it a lot easier for my team to keep the plant clean and free of lint.
– Jim Buchbinder, CPLM, Director
These things are amazing, at first, folks here didn't like the idea – but now, everyone with our company who sees these things is asking if they can get them too.
– Sr. Plant Engineer, Pulp & Paper Company