Combustible Dust in the Wood Industry
When you work with wood, sawdust is inevitable. It gathers on every surface, and its build-up can be extremely hazardous. Within this industry, numerous processes can generate enough dust to pose a hazard. The more obvious methods of sawing, planning, routing and sanding make the list, but other processes, such as sawdust delivery and pellet creation also add to dust deposits.
Advances in wood production haven't made dust control any easier. High-efficiency machines are creating finer dust particles, and their increased production capabilities result in more dust overall. Plus, modern dust collection methods have a hard time keeping up with this level of dust. Andy Galis of Greene Team Pellet Fuel admits, "Even if we contained 99.99% of the dry dust going into the pellet mill, that would still lead to over 130 pounds of dry dust becoming airborne per week from each pellet mill."
The challenge for wood product facilities is how to handle the accumulation of this combustible dust.
Not everyone has met this challenge successfully. The U.S. Chemical Safety Board (CSB) conducted an in-depth study in 2006 where they reported a total of 119 fatalities and 718 injuries due to combustible dust incidents between 1980 and 2005, and 24% of the explosion incidents were due to wood and paper dust. Since that study, between 2006 and 2017, there have been 111 dust incidents, resulting in 66 fatalities and 337 injuries.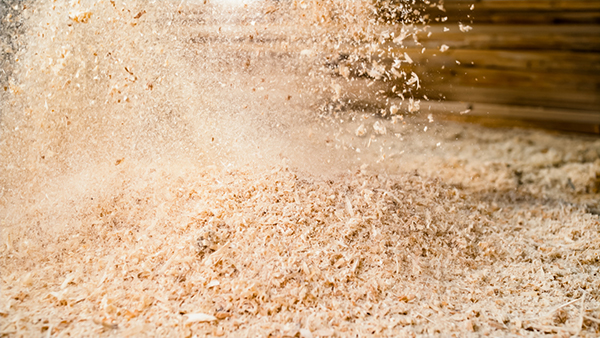 How SonicAire Can Help
Fortunately, wood product facilities aren't on their own in this battle with combustible dust. SonicAire offers precision dust-control technology for proactive dust prevention. More than a clean-up solution, SonicAire's customized industrial dust control fans prevent combustible dust build-up and mitigate the risk of disaster.
The SonicAire Solution
SonicAire proprietary technology combines two methods to control dust flow.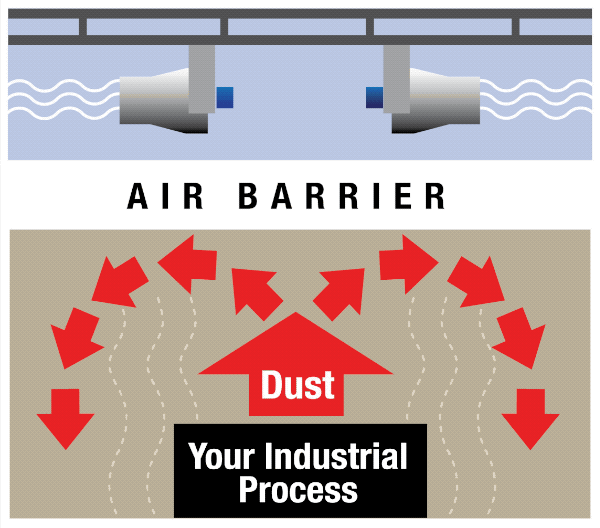 High-Velocity Airflow
SonicAire fans use high-velocity airflow to clean overhead areas. The strength of this airflow effectively prevents the accumulation of combustible dust particles on overhead structures in the facility.
Thermal-Current Control
Typical airflow includes upward thermal currents which naturally lift and carry particles to overhead areas of facilities, where dust quickly accumulates and can become a fire hazard. SonicAire industrial dust control fans prevent these upward thermal currents from holding dust in the air.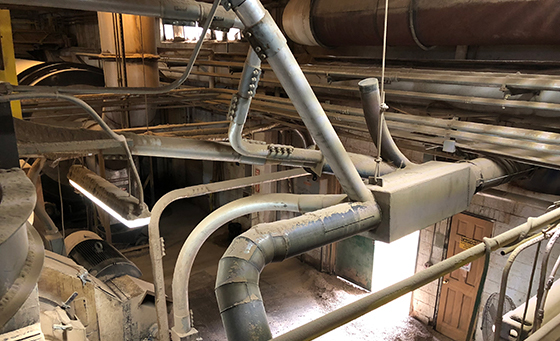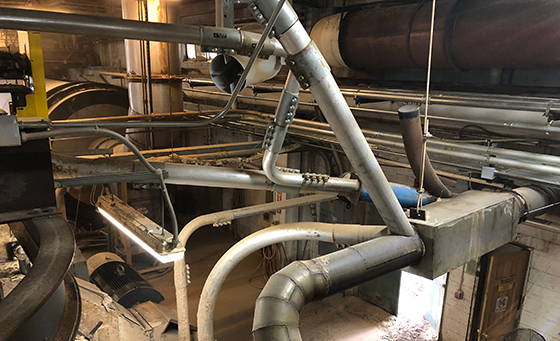 Adjust the slider arrows in the middle of the Before/After photos to see the effect of using SonicAire dust control fans in your facility.
SonicAire at Work in the Wood Industry
Kent Moore Cabinets
We were cleaning by hand, but had to find the time and manpower. Since installation, we've seen a drastic improvement. It's impressive. When you think about the man-hours it takes to clean the facility and to get it clean like the SonicAire fans maintain it – you see the payback very quickly.
– Jack Moreno, Vice President
Greene Team Pellet Fuel Company
We installed four SonicAire fans in our facility, and we're amazed at how clean the overhead areas are staying. There is practically zero dust in the rafters. We couldn't be happier with the performance of the SonicAire fans. They make our plant much safer.
– Andy Galis, Operations Manager
Columbia Forest Products
We were so happy with the results of the SonicAire fans. They reduced direct labor costs by $25,000 annually, boosted morale and removed a significant maintenance burden from employee shoulders.
– Jeff Wakefield, Plant Manager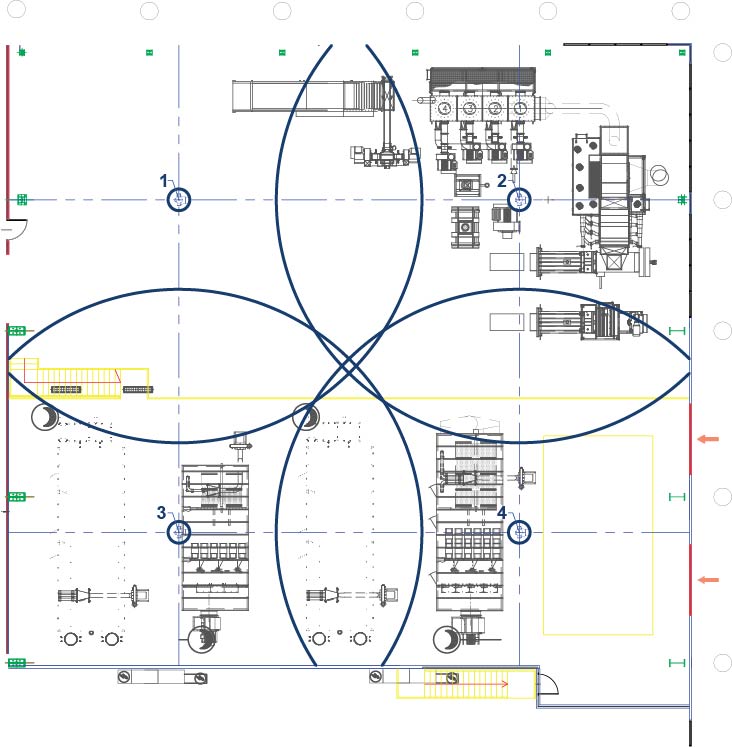 Put SonicAire to Work for You
With an engineered layout custom-designed for your plant, SonicAire fans will replace high-risk and costly manual cleaning measures, eliminate the need for housekeeping shut-downs and help maintain a clean, safe environment. Use the Learn More form above, at right to request more information or visit our Dust Solutions page to learn more.